Cosmetic Dentist Providing Smile Transformations in Peabody, MA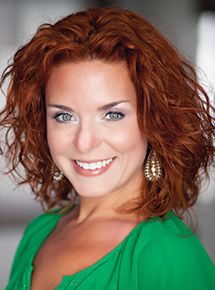 Cosmetic dentistry is one of the fastest growing areas of dental care. Not only do we all want to have smiles that look and feel great, but studies show that people with attractive smiles share them more often, are happier, and may even be more likely to get a new job or promotion. Sharing a beautiful smile says a lot about who you are, and at the dental practice of Spiro Saati, DMD, we'd love to help patients achieve the picture perfect smiles of their dreams.
Some of the most popular cosmetic dentistry procedures we offer include teeth whitening, cosmetic fillings, and veneers, but the first step in any cosmetic dentistry treatment plan is contacting our Peabody, MA practice to schedule a cosmetic dentistry consultation so our expert team can help you determine what treatments are right for you.
Cosmetic Fillings
Cosmetic fillings are tooth-colored filling materials crafted from composite resin. A popular alternative to traditional amalgam fillings, composite resin, lonomers, and porcelain fillings offer an obvious cosmetic advantage, but they may also provide significant oral health advantages.
Composite resin fillings – composite resin fillings are a mixture of plastics, glass, and other materials shaded to match patients' smiles and molded directly onto the tooth in a malleable form. Once the filling is in position fully restoring patients' smiles, a curing light is applied to harden the material into place. These fillings offer a number of oral health advantages compared with amalgam, but most significantly, because there is no layer of bonding agent between the filling and the tooth, a stronger bond exists reducing the risk that patients will dislodge the filling or experience further damage or decay over time.
Lonomer fillings – typically used for restorations near the gum line or on the tooth root where the amount of pressure that occurs when patients bite down won't damage these more fragile fillings, Lonomers are a unique blend of resins and glass that release small amounts of fluoride to strengthen tooth enamel in the affected area.
Porcelain (ceramic) fillings – porcelain fillings are custom crafted outside of the mouth and bonded into place using dental cement. Porcelain is the strongest of the three cosmetic filling materials, but there is an increased risk for cracks and chips over the years.
Teeth Whitening
Teeth whitening is easily the most popular cosmetic dentistry solution. A short walk down any oral hygiene aisle at the local grocery store or pharmacy reveals a variety of whitening toothpastes, mouth rinses, strips, and gels that promise dramatic results. However, research has shown these projects to be largely ineffective as they are only able to remove the mildest, surface level stains that regular brushing and flossing are likely to remove on their own. The right solution for patients' smiles depends largely on the type of discoloration they experience. Some of the most common causes of dental staining include:
Darkly colored or acidic foods, coffees, teas, wines, and other items we consume on a daily basis stain our teeth. A common rule of thumb is that foods and drinks that can stain a white shirt will stain white tooth enamel.
Tetracycline and other types of medications as well as consuming too much fluoride while teeth develop can stain or discolor teeth before they ever erupt from the gum line.
The pearly white outer layer of tooth enamel is one of the strongest substances in the body, but daily wear and tear begins to remove small amounts of enamel exposing the underlying dentin which is often a yellow color making teeth appear more yellow.
Some people simply have less bright enamel genetically.
Expanding on the example of a stained white shirt is a great way to understand the difference between common over the counter and professional whitening products. When a stain first occurs, a bit of cold water is often enough to remove it, but after a few minutes, hours, days, or weeks, soap or bleach may be necessary to remove the stains. What if stains remain on the shirt for years and they are compounded over time? It becomes nearly impossible to remove these stains. Over the counter whitening products may effectively remove the surface level stains that are a few hours or even a day old, but for deeper set stains, patients need help with predictable, professional whitening products. In some of the most severe cases, even professional whitening may not be enough. This is especially true for those patients who have significant wear revealing the dentin below their enamel. In these cases, we may recommend cosmetic bonding or porcelain veneers. Schedule a cosmetic dentistry consultation to find out more about your teeth whitening solutions.
Porcelain Veneers
Many patients who have teeth that are badly chipped, cracked, stained, or gapped believe they'll need extensive restorative, cosmetic, or orthodontic treatment to correct all of their dental health concerns. In many cases, we're able to conceal or correct any number of smile irregularities in just two short visits with porcelain veneers.
What are Porcelain Veneers?
Porcelain veneers are thin sheaths of dental grade porcelain carefully shaped to perfect patients' teeth for a picture-perfect smile. Veneers are durable and stain resistant making them a superior and longer lasting option than cosmetic bonding especially for those patients who have more extensive damage covering several teeth. Like cosmetic bonding, the veneers procedure is comfortable requiring a minimal amount of local anesthesia, but the results are dramatic.
How are Porcelain Veneers Applied?
The process is simple, and requires two short visits to complete. During the first appointment, we apply a small dose of local anesthesia. Then, we remove a minimal amount of surface level tooth enamel that allows the veneer to blend seamlessly into the natural smile line. Once teeth are prepared, we take impressions that are used by our trusted dental lab to craft custom veneers. In the meantime, we place a set of temporary veneers to protect the prepared tooth or teeth until the final veneer is returned to our team. Once we receive the custom veneer, patients return to exchange the temporary for their custom solution. The second appointment is fast and painless, and patients leave our office with flawless smiles.
How do I Care for My Porcelain Veneers?
With proper care, porcelain veneers can last decades and keep smiles looking flawless. Care for veneers is simple:
Brush with a minimally abrasive toothpaste and an ultra-soft bristled toothbrush for two minutes at a time two times each day.
Floss carefully around the veneers taking care not to dislodge them. Ask our hygienists to demonstrate proper technique.
Take care to always wear a custom athletic mouthguard when participating in sports. We recommend this for all patients, but for those who have veneers placed over their front teeth, it is even more essential.
No dental treatment is right for every patient. That's why the first step in any dental treatment is always a consultation. We take time to examine patients' smiles, discuss their treatment options, and develop a plan to help them achieve their smile goals on their schedule and within their budget. If you're interested in finding out more about porcelain veneers or any of our comprehensive dentistry services, contact Spiro Saati, DMD to get started today.
Cosmetic Bonding
Cosmetic bonding utilizes tooth-colored composite resin to conceal or correct cosmetic flaws and staining. The process is the same as correcting tooth decay with composite resin fillings. We may remove a small amount of enamel if patients have damaged or chipped teeth. Then, we apply the composite material directly to the tooth shaping the perfectly hued composite into position. A curing light is used to harden the bonding resin into position, sealed, and polished to a naturally, beautiful shine. Performed in just one visit, bonding is a fast, comfortable, cost effective alternative to more extensive porcelain veneers. Often recommended for patients who wish to fill in small gaps between teeth or conceal stains, bonding can last for several years with proper care.
Composite resin filling material is an excellent restorative solution because it creates a strong, durable bond with natural tooth enamel the two materials support and strengthen one another. However, as a merely cosmetic concealment, bonding is less durable and more prone to staining than veneers, and typically these solutions only last between 5 and 7 years.
Gum Contouring
If you look at your smile and think it's too "gummy" or that your gum line appears uneven, you may want to consider gum contouring. These gummy smiles make teeth look short or stubby, and in some cases, patients are more prone to gum disease. Whatever the reason patients require gum contouring, the process is simple. A small amount of gum tissue is removed to give teeth a longer appearance or even out the area covered by soft tissue. In other cases, patients who need dental crowns or fixed bridge restorations, remove a small amount of gum tissue to expose the underlying root structures. Many patients assume that only the affected tooth will need gum tissue removed, but we work to reshape the surrounding area so the individual change does not appear out of place or otherwise damage the overall appearance of the smile.
All-Ceramic Restorations
All-ceramic restorations blur the line between cosmetic and restorative dentistry offering repair for damaged smiles that blends seamlessly into patients' smiles for flawless results. Other restoration materials are noticeable right away within smiles. Even porcelain bonded to metal crowns, inlays, and other restorations that have a natural appearance when placed begin to wear away over time revealing the darker colored metal below. Crafted from a single block of dental-grade ceramic, these restorations maintain their natural appearance no matter how much wear they receive. Additionally, they are less likely to split or break away from the treated tooth over time.