Veneers – Peabody, MA
Makeover Your Smile in Two Visits!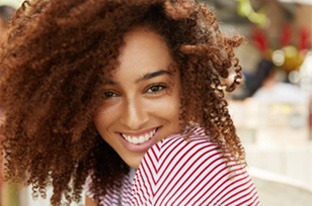 What do you see when you look at your smile? For many patients, it's discoloration, chips, and other imperfections. Fortunately, you don't need separate procedures to fix each dental flaw. With veneers, we can completely makeover your smile and restore your lost confidence in two visits! Want to learn more about this cosmetic dental treatment? Then read on or schedule a consultation with Dr. Saati.
Why Choose Dr. Spiro Saati for Veneers?
Member of the American Academy of Cosmetic Dentistry
Flexible Financing with CareCredit Available
Convenient Appointment Times Throughout the Week
What Are Dental Veneers?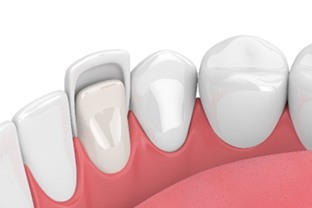 Porcelain veneers are extremely thin ceramic coverings that are bonded to the front of your teeth in order to improve their appearance. They offer a much less invasive way to fix a multitude of cosmetic issues, and they can enhance a patient's teeth both aesthetically and functionally. Plus, they are able to correct multiple imperfections at once, including:
Cracked, chipped, or broken teeth
Stained or discolored teeth
Slightly misaligned teeth
Obvious gaps between teeth
The Process of Getting Veneers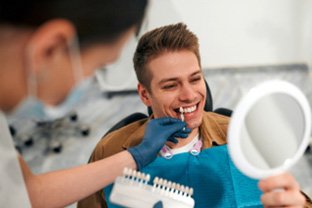 The procedure to get porcelain veneers is quick, painless, and can be completed in just two easy visits. When you come into the office, your cosmetic dentist in Peabody, Dr. Spiro Saati, will first take a look at your teeth and gums and determine if porcelain veneers are the best solution for your smile. They only require that you have a minimal amount of healthy dental structure to support them.
If he decides you're ready to proceed, he will start by buffing off a very small portion of your natural enamel, only about 2mm. This is about the thickness of a contact lens. This allows your teeth to have enough room for the veneers. He will then take an impression of your teeth and send it to a local dental lab to fabricate your veneers. You will wear a temporary set while they are being made.
Once the veneers have been made, Dr. Saati will use a composite resin to firmly bond them to your teeth. The resin provides a very secure hold and only takes a few minutes to completely harden. Afterwards, simple brushing and flossing can help maintain your veneers for many years. You basically need to take care of them like normal teeth, so be sure to wear a mouthguard when playing sports and avoid chewing extremely hard foods.
The Benefits of Veneers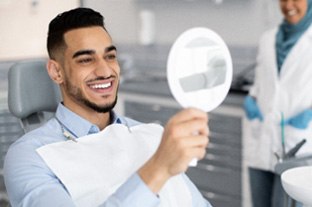 Veneers continue to be one of the most popular cosmetic dental treatments due to the numerous benefits they come with, including:
They replicate your tooth's color, shape, size, and strength
They are non-porous (making them stain-resistant)
They can last for well over a decade with proper care
They don't require special care to maintain
They can be placed in just two visits
They can improve the look and function of your smile
Understanding the Cost of Veneers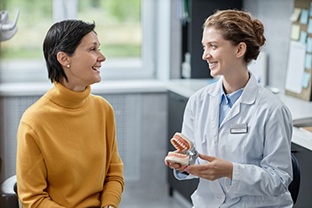 Are you eager to transform your teeth to achieve your dream smile? While you can certainly expect numerous benefits to your grin with this cosmetic treatment, understanding the cost of veneers is equally important. The last thing you want is to be surprised when it's time to pay the bill, and we want you to feel comfortable and confident about your decision. Read on to learn about the price of veneers, how they measure up to other cosmetic dental services, and ways to make the treatment more manageable for your wallet.
Cost vs. Cosmetic Dentistry: What's Best For Me?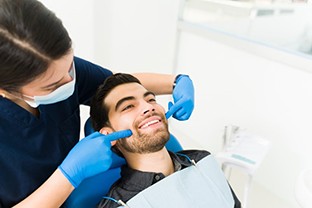 Though veneers are an incredible solution for comprehensively upgrading your pearly whites, they aren't the only option for enhancing your smile. It's important to know about other cosmetic dental services, as some have particular purposes as well as varying price points. Here are some of our common solutions and what to expect from them:
Teeth Whitening: If you're struggling with stains or dental discoloration, then professional teeth whitening can help resolve this issue. By using special bleaching agents, your cosmetic dentist can improve the color of your smile by several shades, and your results can last a couple of years with proper care. This treatment, however, will not change the shape or size of your teeth.
Cosmetic Bonding: Do you have dental flaws like chipped, stained, or gapped teeth? With cosmetic bonding, we can easily upgrade your grin with composite resin, altering the shape, size, and color of your pearly whites. While this process can be completed in just a single visit, your results may only last several years, whereas veneers can go for 15 years.
Gum Recontouring: If you have excessive gum tissue that makes your teeth appear short or stubby, then you might undergo gum recontouring to help fix it. This process strategically removes small amounts of tissue to expose the beautiful smile underneath. The results are permanent, but the treatment won't directly address the size, shape, or color of your teeth like veneers.
Veneers: Though this solution has a higher upfront cost than the other treatments, it is the quickest way to completely transform your teeth to create your dream smile. In just two appointments, you can alter the size, shape, color, and even the spacing of your teeth. With minimal dental care, you'll be able to make the most of your new grin for well over a decade.
How to Make Veneers Affordable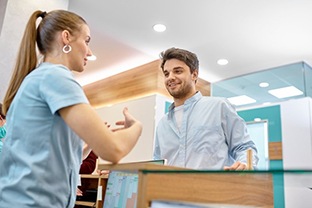 Cosmetic dental services don't typically receive coverage from dental insurance, including veneers. However, this doesn't mean you'll automatically have to pay the entire sum out-of-pocket. Our team knows the importance of oral health as well as the effect of feeling proud about your smile. That's why we've partnered with a third-party financier known as CareCredit. With their help, you can choose a plan that can break up the treatment cost into monthly payments. Furthermore, these installments will come with little to no interest, allowing you to save much more in the long run!
Veneers FAQs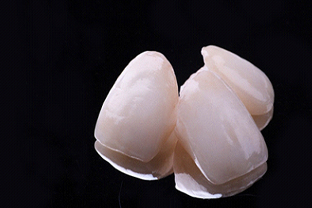 If you have less than perfect teeth, porcelain veneers in Peabody are an excellent option to get the smile of your dreams. Although you're excited to give your confidence a boost, it's normal to have a few questions about the treatment before you're ready to commit to it. We'll take the time to address any concerns during your initial consultation. While you wait for your visit, here are the answers to a few of the most common questions we're asked to help you make the best decision for your smile.
Will I need gum contouring?
Gum contouring and porcelain veneers often go hand-in-hand, but the additional treatment isn't necessary for everyone. If you have a gummy smile, you might need the procedure to reveal more of the surfaces of your teeth to ensure the veneers are bonded securely. Improving the gum line can create a more aesthetically pleasing smile overall to ensure you achieve the exact results you want.
How many veneers will I need?
A veneer can be bonded to a single tooth; however, we often recommend applying them to the front 2, 4, or 8 teeth because they are the most visible when you smile. This creates a more seamless look, so no one will know they aren't your own.
What happens if a veneer breaks or falls off?
Nowadays, veneers are thinner than ever, but they are durable. In fact, they can last for an average of 10 years or longer with the right aftercare. You can help protect your investment by using a soft-bristled toothbrush and nonabrasive toothpaste to clean your teeth for at least 2 minutes twice a day. You'll also need to floss in between each tooth before going to bed.
It's best to protect your veneers from any damage, like using an athletic mouthguard if you play sports. You'll also want to avoid chewing on any inedible objects or using your teeth as tools. Don't forget to visit your dentist at least twice a year for a cleaning and checkup.
If a veneer breaks or falls off, we can easily replace it to reinstate your beautiful smile.
How much do veneers cost?
There isn't a set fee for veneers because the cost is determined by your individual treatment plan, like the number of teeth you're treating. We'll provide you with a custom estimate during your initial consultation and discuss the costs associated with your treatment. A member of our team will take the time to explain your payment options to keep your picture-perfect smile within your budget. We accept several payment methods, like using third-party financing. We will help you achieve the smile you deserve without breaking the bank.
How can I get started?
If you're ready to revitalize your smile, it's time to see if you're a candidate for porcelain veneers. We'll evaluate your concerns and discuss your goals to create a customized treatment plan. Take your first step toward improved confidence by scheduling your consultation.