Dental Checkups & Professional Cleanings in Peabody, MA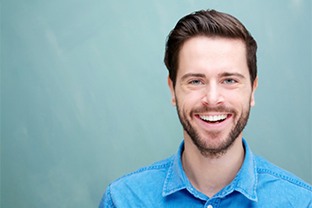 Here at the dental office of Spiro Saati, DMD, we come across hundreds of dental patients. We know that every patient's mouth is different, and every patient's dental concerns vary from one person to the next—but one thing remains the same: each and every patient needs proper hygienic care both at home and from their dentist in Peabody to maintain a healthy smile.
What Does Proper Oral Hygiene Consist Of?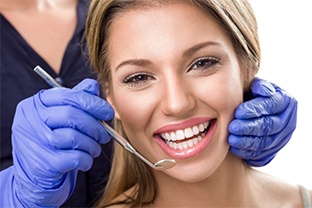 As mentioned above, proper oral hygiene takes place both at home and in our office. When you visit us for your regular hygienic appointments, you'll receive a dental checkup and cleaning.
During these dental checkups, your dentist becomes a partner helping to keep your smile whole and healthy, working right along with you to prevent common oral health conditions. If Dr. Saati notices any problems, we can work to address them then and there. Otherwise, here is a complete break down of what to expect during your regular hygienic dental appointments.
What to Expect at a Dental Hygiene Appointment
Diagnostics
The beginning of your preventive appointment will always begin by gathering diagnostic images using dental x-rays. This helps your dentist and the rest of our team understand your smile from the inside out. Plus, these images will be stored to your file for future reference.
Examinations & Screenings
Once we've capture a few dental x-rays of your mouth, the dentist will carefully examine your smile. This time is used for screening for warning signs of common oral health conditions including:
Tooth decay
Gum disease
Wear and tear on teeth from teeth grinding
Temporomandibular joint (TMJ) dysfunction
Symptoms of oral cancer
Professional Teeth Cleanings
This is the portion of the appointment that allows your dentist to clean between each and every one of your teeth. Even the most diligent patients that brush and floss at home need to have a deep cleaning at least every 6 months. There are spots in the smile that are difficult to reach and should be meticulously cleaned at least twice a year.
Personalized Dental Treatment Plans
Finally, Dr. Saati will conclude your dental visit with a one on one conversation. You can expect to discuss the current state of your oral health, how to improve it, and how our office can help you reach your newly established smile goals.
Regular dental appointments will save you the added expense of more advanced treatments by keeping your smile strong, durable, and healthy from the very start. In addition to diagnosing common oral health concerns, many overall health conditions have oral symptoms, and dentists may be able to spot signs of those conditions during your appointment. Learn more about how we can help you maintain a great body through excellent smile care today!