Dental Implant Aftercare – Peabody, MA
Maintain Your New Teeth for Decades to Come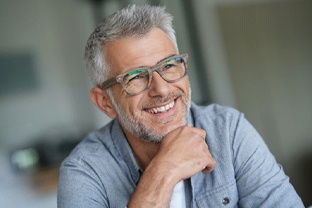 One of the reasons why dental implants are becoming an increasingly popular way to replace missing teeth is their remarkable potential for longevity. In fact, they could even provide a lifetime of unparalleled stability and aesthetics. However, this is only true if you take proper care of them. On this page, you'll find three easy tips that can help your dental implants in Peabody last for years, possibly even decades, to come.
Make Oral Hygiene A Priority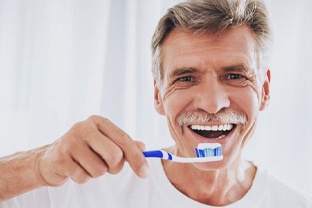 Without a dedicated oral hygiene routine, bacteria could infiltrate the gum tissue supporting your dental implants and lead to painful complications, including implant failure. Here are some tips to keep your mouth clean and minimize the risk of infection:
Brush your natural teeth as well as your implant-supported restorations twice a day for two minutes at a time.
Floss at least once daily. If you have an implant-retained bridge, you may want to invest in a water flosser or floss threader to thoroughly clean the area between your gums and your restoration.
Rinse with an antibacterial mouthwash to remove food debris and bacteria from hard-to-reach parts of your mouth. Saati would be more than happy to recommend a certain product based on your specific needs.
Drink plenty of water. If you're dehydrated, you won't produce enough saliva to wash away bacteria that could otherwise damage your teeth, gums, or implants.
Protect Your Dental Implants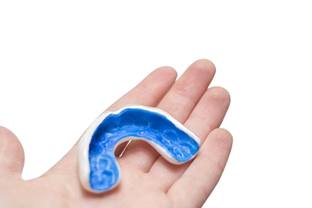 Physical trauma or injury could break, loosen, or even knock out your implants as well as your remaining natural teeth. To prevent this, make sure to:
Wear a mouthguard if you play sports. Even if you don't engage in a "high-contact" sport, it helps to wear one of these custom-made trays to protect your pearly whites from injury due to impact.
Wear a nightguard if you have bruxism (nighttime teeth grinding). Frequent pressure from teeth grinding can place undue stress on your implants, wearing down or even chipping your restorations.
Be aware of your surroundings. Carelessly slipping and falling could spell disaster for your oral health.
Schedule Regular Recall Visits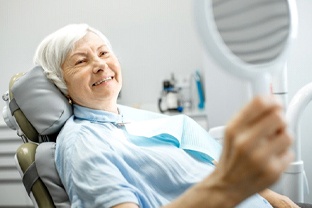 If you have further questions when it comes to dental implant aftercare, just give us a call. Our team would be more than happy to help you maintain your new teeth for decades to come.