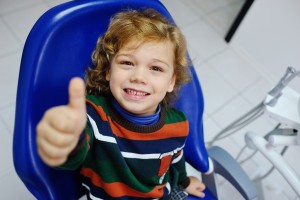 Brushing and flossing are vital to protecting the health of the teeth and gums; however, they are only half of the care your family needs to protect their smiles. They also need the services of a dentist in Peabody to help combat dental issues. With a cleaning and checkup every six months, you will help foster lifelong healthy smiles for your loved ones, but finding that perfect dentist can be a challenge. Everyone has unique needs and comfort levels. To help you choose the best one for your family, Dr. Spiro Saati will help make your selection easier. If you need a compassionate and comprehensive dental team who understands your family's needs, he is gladly accepting new patients.

Qualifications and Experience
The services you receive from a family dentist in Peabody is complimented by their training and qualifications. With a diverse background, they will provide the complete care your loved ones need through all stages of life.
Dr. Saati provides care for patients of all ages due to his extensive qualifications. In addition to earning his Doctorate of Dental Medicine from the Boston University Goldman School of Dental Medicine, he is also an active member of various dental organizations, such as the American Academy of Cosmetic Dentistry and the American Academy of Periodontology.
Complete Services
Your family has unique oral health needs that constantly change over the years. You do not have the time for multiple dental offices to have those needs met. You need one location that caters to everyone.
Dr. Saati helps all patients reach their oral health goals—no matter their age. In addition to general dentistry, he also provides many areas of specialty, including dental implants and cosmetic dentistry. To enhance his quality of services, he embraces the latest technological advancements, including soft tissue lasers, digital impressions, and digital x-rays.
Positive Reviews
Now, you can learn a lot about a dentist and the care you can expect to receive by reading online reviews. With this level of transparency, you will discover the experiences of past and current patients to ensure the dentist you are considering is the right fit for you.
Dr. Saati strives to promote the comfort and satisfaction of each patient, which is why he has earned extensive positive reviews. You will find them featured directly on our website because making his patients happy is a top priority.
Affordable Care
To ensure your family's dental needs stay a top priority, you need an affordable dental office. Dr. Saati understands the need for services to accommodate your budget, which is why he works with many dental insurances. He will help you maximize your coverage to keep your out-of-pocket costs to a minimum. In addition, he offers flexible financing options to keep your teeth and gums healthy.
Dentist Near Me
If your family needs a new dentist, Dr. Saati is here for you. He is accepting new patients to provide your family with the dental care they deserve. Contact our office today to schedule your consultation.