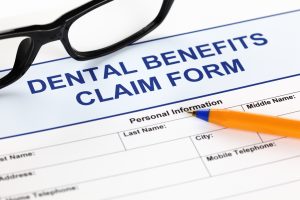 Did you know the leading reason patients avoid the dentist isn't time, fear, or inconvenience – it's financing. More people said they skipped dental appointments because they couldn't afford treatment than any other reason, including dental phobias. While most dentists do their utmost to offer affordable dentistry services, patients can rely more on their dental insurance policies to offset the costs of care. In fact, the easiest way to maximize your dental insurance benefits is to keep up with your six month dental exams and teeth cleaning appointments. In this post, we'll discuss some of the ways you can make the most of your dental insurance coverage before the end of the plan year.

Importance of Preventive Dental Care
The first thing you should do to maximize insurance is visit our dental office twice a year. These six month exams are typically covered between 80 and 100% by your dental insurance plan. That means your out of pocket costs will be minimal. Preventive dental appointments are also the best way to keep your smile healthy and avoid the need for more advanced, costly, dentistry services that receive lower percentages of dental insurance coverage.
Tips for Maximizing Your Dental Insurance
In addition to visiting the dental office very six months for checkups and teeth cleanings, you should also keep the following tips in mind to ensure you make the most of your insurance coverage:
Most providers set maximums on coverage for specific treatments. Working with an in-network office means you don't need to worry about these maximums as the dental office agrees to charge fees that fall within the set pricing. Out of network dentists may charge higher fees, so make sure you understand the treatment maximums and avoid overpaying.
In addition to treatment maximums, most insurance plans set an annual maximum between $1000 and $1500. If you've received several advanced treatments within one plan year, you may not have any coverage left. Make sure to ask your dental office about plan maximums before beginning any treatment plan, especially this late in the year.
Don't hesitate to ask for preapproval before beginning your treatment plan. This ensures you know exactly what benefits you'll receive and the amount of treatment costs you'll be responsible for out of pocket before you ever begin your dental treatment.
Meet Dr. Saati
Skilled Peabody dentist, Spiro Saati, DMD, offers exceptional quality dentistry services at an affordable price. Dr. Saati and his caring team are happy to process and file dental insurance claims to help patients maximize available benefits for all covered dentistry services in our dental office. If you're interested in learning more, give our Peabody team a call. We'll be happy to answer your dental insurance questions or schedule an appointment for you to visit our team.