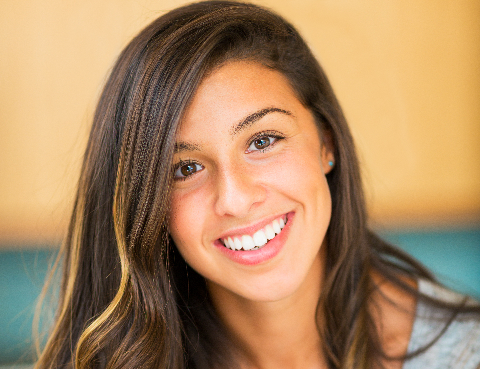 Some people think of cosmetic dentistry in Peabody as a mark of vanity. What these persons fail to realize is that every aspect of our lives, including how we feel about ourselves and others, is affected to some degree by our appearance. Outer beauty and inner beauty are, in many ways, two sides of the same coin.
A beautiful smile can help you to be a better person all the way around. That's not vanity, it's self-improvement. With that in mind, let's look at some of the ways that cosmetic procedures can help you to live a better life.
Turning Back the Clock
Aging affects each of us in different ways. One thing that all of us can identify with, however, is the changes in our smile that occur over the years. Whether or due to hereditary causes, lifestyle choices, or simple aging, a smile that has seen its better days can have a real impact on how we perceive ourselves.
Fortunately, your dentist in Peabody can recommend smile restoration options such as teeth whitening, veneers, or even a simple cleaning and polishing. Be sure to discuss these approaches with him or her during your next appointment.
Enhancing Your Career
Whether you work in a busy office, out of a suitcase, or from your home, chances are you deal with a variety of people on a regular basis. The way your professional contacts perceive you can make all the difference to your career or business prospects. Your local cosmetic dentist can help by giving your smile an attractive edge. The difference to your future prospects could be immeasurable.
Improving on Nature
Not all aesthetic dentistry problems occur over time. Some of us are born with teeth that are uneven, jagged, discolored, or widely spaced. Porcelain veneers are one option for correcting these issues. Veneers are a gentle, comfortable form of smile enhancement that can create dramatic results in a minimum amount of time. Your cosmetic dentist will be glad to tell you more.
Helping You to Feel Better About Yourself
Many of us were teased about our looks when we were younger. The memory of those unpleasant occasions can haunt us throughout our days. Cosmetic dentistry cannot undo the past. But it can help you to feel more confident and self-assured in the present, enabling you to make the most of your future.
Benefiting You in Practical Ways
Cosmetic dentistry is about more than your appearance. Many cosmetic procedures offer real benefits for your teeth's health and strength. For example, cosmetic bonding can repair chips, fractures, and other problems that may impair your ability to chew and digest foods. As a result, you'll be able to eat a more diverse diet that includes important nutrients. This is a great way to benefit every aspect of your life.
Only a qualified dentist can recommend specific cosmetic procedures. Make an appointment with one of these professionals soon. What you learn from the visit might be all it takes to put a beautiful smile on your face.
About the Author
Dr. Spiro Saati is a member of both the American Dental Association and the American Academy of Cosmetic Dentistry. He earned his DMD degree from the Boston University Goldman School of Dental Medicine. You can reach his office online or by calling (978) 531-2185.