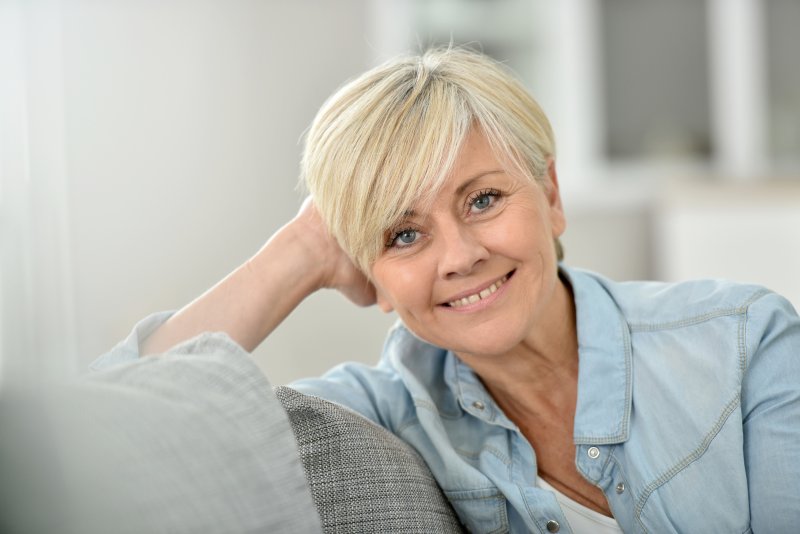 Living without any number of your teeth for a prolonged period can cause major inconveniences. Simple things like chewing certain foods and speaking with clarity can become a chore. There is a way to replace your teeth in a secure manner, though, with dental implants in Peabody. Read on to learn how the process works and how to get an answer to the question, "Is a dental implant right for me?"
How the Dental Implant Process Works
A dental implant is a titanium rod that is inserted beneath the gums and mimics the natural function of your teeth roots. The implant procedure usually takes two phases to complete, and the typical time range is four-to-six months.
Phase 1 – The Initial Placement
After a small incision is made into the tooth, the dentist will attach the implant to your jawbone. Then, you'll be given time to heal, and during this period, the implant will also fuse with your existing bone through a process called osseointegration.
Phase 2 – Addition of a Restoration
When you've sufficiently healed, a final prosthetic will be placed to leave you with a fully-functional and aesthetically-pleasing smile. Whether you're missing one tooth or a full arch, there is an option available to accommodate your specific needs.
Is the Procedure Right for You?
The dental implant process has a 95% success rate, and this level of excellence is partially due to the fact that a tedious approach is taken, which includes the following components:
An assessment of your oral health to identify any issues that could compromise the implant
An examination to determine whether you have enough healthy bone to support an implant
A review of your records and an assessment of your current health to make sure the different aspects of the procedure will be safe for you to undergo
Why Timing is Important
Your teeth depend on a natural degree of shared tension to keep them in place. When even one tooth is missing for a prolonged time, the teeth either above or adjacent to the vacated space can begin to shift, which can lead to bite problems and can leave the gums exposed to bacteria.
Another challenge that can arise is the loss of bone mass, which can cause deterioration of your jaw, facial collapse, and it can contribute to premature wrinkling. So to prevent any of these unfortunate situations and to enjoy restored oral health, contact your dentist in Peabody to schedule a consultation today.
About the Author
Dr. Spiro Saati is a graduate of Boston University Goldman School of Dental Medicine. Throughout his career, he has remained active in expanding his knowledge and further honing his skills, which is why he has maintained professional affiliation with such organizations as the American Academy of Periodontology and the Academy of Osseointegration. Dr. Saati helps patients regain their confidence and the full function of their teeth by placing dental implants at his private practice. He can be reached for more information through his website.