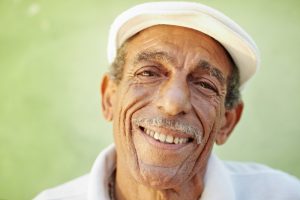 Are you having a hard time doing basic functions like chewing and talking because of missing teeth? Leaving gaps in your smile doesn't just impact your self-confidence, it also impacts your oral health. Getting dental implants in Peabody offers you benefits like improved bone growth, durability, and comfort. But, you're worried about whether other people will be able to tell the difference between your implants and natural teeth. With recent technological advancements, this restorative option doesn't just feel natural, they also look practically indistinguishable from your natural teeth. Read on to learn about how your implant-retained dentures are made to look natural and other benefits they have to offer.
What Are Dentures?
This procedure is no small investment, so understandably, you want to make sure that it's well worth it. So, what are implant-retained dentures and how are they made to look natural? They're replacement teeth and gums that are custom crafted from impressions of your gums after your implants are surgically placed. Regardless if you're getting partial or full dentures, they will be custom-made and fitted to your mouth to look identical to your existing teeth.
How Are Implant-Retained Dentures Made To Look Natural?
Because of recent technological advancements, dentures look more realistic than ever. There are two main parts to your dentures: the teeth, and the framework. The framework of your dentures is typically made from a gum-colored rigid acrylic resin or flexible nylon polymer. After your dentist takes impressions of your gums once your implants have been surgically placed, they will create a mold. Once these are sent to the lab, the artificial gums of the restoration will be made to match your natural gum color.
The teeth are usually made from a material like resin or porcelain. They're made to be strong and durable and look and function like your regular teeth would when they're held in place with implants. Lately, acrylic resin has also become a popular material for denture teeth to be made from. These are crafted in a huge variety of colors, shapes, and sizes, so they match each individual patient's remaining natural teeth.
What Other Benefits Can Dental Implants Offer You Besides A Natural Look?
Not only will your dental implants be practically unnoticeable from your natural teeth, but they also offer numerous oral health benefits. There's a reason this procedure comes highly recommended, and it's not just because they're aesthetically pleasing! Here are some additional ways implants can benefit you:
They're long-lasting and reliable when they're properly cared for and maintained. They can last over 25 years, more than other restorative options.
They can improve your ability to eat and chew  because they are anchored in your jaw bone like your natural tooth's roots.
They promote bone growth and improve facial features by stimulating oral tissues. With other restorative options, you'll notice your face start to become saggy or droopy over time—not with implants!
The first step to getting the smile of your dreams is to schedule a consultation appointment with your dentist. You can ask them questions or raise any concerns you may have. Enjoy a smile that looks and functions like your natural one by taking advantage of the latest dental advancements!
About the Author
Dr. Spiro Saati has been serving his community of Peabody for his entire career. He enjoys listening to his patients so he can understand their needs and provide them with a smile they're proud to show off. As a member of the Pierre Fauchard Academy, the Academy of Osseointegration, and many other associations, he gives his patients access to the highest quality of dental care. For any questions or to schedule a consultation for dental implants, visit his website or contact 978-531-2185.