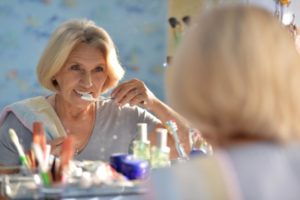 Even though you may brush and floss every day like your family dentist in Peabody recommends, sometimes that's not always enough. If you're not using the proper techniques, you could be leaving a trail of plaque and food debris in your mouth to buildup and develop into oral health problems. Using the right tools and motions are the most effective ways to keep your pearly whites free of tartar buildup and looking healthy. Here are the best techniques to brush and floss with to ward off lingering oral health problems.
Choosing The Best Oral Hygiene Tools
The best way to find out what oral hygiene products to use for your unique smile is to ask your dentist in Peabody for their recommendations. After all, who would know better than the person inspecting your mouth every six months? For a more efficient and high-powered clean, most people will invest in electric toothbrushes. If you have sensitive teeth or unique oral health conditions, there are special tools on the market to make brushing and flossing more comfortable and easier.
Tips For Optimal Brushing
Every time you brush your teeth, you're removing plaque and food debris that can wear down your enamel and leave your teeth vulnerable to decay. With the proper technique, brushing can keep your mouth from turning into a bacterial breeding ground and make you more approachable by freshening your breath. Here's how you can get the most from brushing your teeth:
Keep your toothbrush at a 45-degree angle to your gumline.
Use a gentle amount of pressure, being sure not to brush too aggressively.
Make circular motions across the outer surfaces of your front and back teeth, making sure to brush every visible surface.
Watch yourself in the mirror to make sure you're using the proper motions.
Don't forget to brush your tongue to remove smelly bacteria and food particles after your two-minute timer is up for cleaning your teeth.
Steps For Fantastic Flossing
Most people will admit that they've skipped out on taking the extra minute or two to floss their teeth some nights. This part of your oral hygiene routine helps prevent cavities and reduces your risk of developing gum disease by removing food particles that have collected throughout the day. Here are some tips for the best flossing:
Start off with 15 to 18 inches of dental floss wound around your fingers.
Hold the floss taut and gently slide it between your teeth with a rocking motion.
Once you reach your gums, gently curve the floss into a "C" against your tooth and slide it away from your gums.
Be sure to get in between all of your teeth.
If you haven't flossed in a while, you may experience some tenderness or bleeding. This is completely normal, and after a week or so, it should stop. With routine visits to your dentist paired with great oral hygiene, you can avoid developing oral health problems and enjoy your natural teeth for longer!
About the Author
Dr. Spiro Saati has been serving his community of Peabody for his entire career. He's passionate about optimizing his patients' oral health and giving them the tools and treatments they need to feel confident and healthy. He is an active member of multiple professional organizations including the Massachusetts Dental Society. For questions or to schedule a routine checkup and cleaning, visit his website or call 978-531-2185.