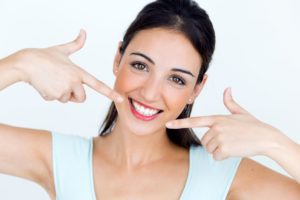 Your eyes were always drawn to your smile for all the wrong reasons. You couldn't help but notice your chipped and stained teeth whenever you looked in the mirror. Then, you got porcelain veneers in Peabody, and your smile was completely transformed. These ultra-thin porcelain coverings concealed all of your dental flaws to give you a perfect smile like the movie stars. As perfect as they are, however, they still require some effort to make them last. Here are six tips to taking better care of your veneers.
1. Practice Good Oral Hygiene
Not only will practicing good oral hygiene make your veneers last longer, but it will keep your mouth healthy. Although the veneers themselves are not vulnerable to decay, the underlying teeth certainly are. Use a soft-bristled toothbrush, as anything stiffer than that could wear down the polish on your veneers. Also, stay away from toothpastes with harsh abrasive chemicals that could erode your veneers.
2. Visit Your Dentist Regularly
When you have veneers, it's important to not skip out on your six-month checkups with your dentist in Peabody. Not only will it keep your gums and teeth healthy, but your dentist can evaluate the condition of your veneers and repair them if need be.
3. Use Your Teeth for Chewing Only
Even though porcelain veneers are durable, they're not meant to withstand the pressure created by chewing on hard objects like pens, ice cubes, fingernails, and hard candy. Avoid these habits, as they could cause your veneers to chip or even fall off.
4. Avoid Grinding and Clenching Teeth
Grinding or clenching your teeth, also known as bruxism, is a habit that should be stopped regardless of whether you have porcelain veneers. It can wear down your veneers and even the teeth underneath them. Ask your dentist about treatment options, such as a nightguard, to put a stop to this harmful habit.
5. Take It Easy on Staining Foods and Drinks
Your veneers might be more resistant to stains than natural tooth enamel, but discoloration is still possible, because the adhesive that keep your veneers attached to your teeth is not stain-resistant. This can cause the edges of your veneers to become darkened or yellowed. Stay away from foods and drinks like berries, wine, coffee, tea, and darkly colored sauces.
6. Quit Smoking
There are a lot of reasons to quit smoking, and getting porcelain veneers is definitely one of them. It can easily cause your veneers to become stained or discolored. Quitting tobacco will keep your smile looking fresh for years to come.
About the Author
Dr. Spiro Saati earned his Doctor of Dental Medicine degree at Boston University Goldman School of Dental Medicine. He maintains active memberships in the American Dental Association, the American Academy of Cosmetic Dentistry, the Massachusetts Dental Society, and many other professional organizations. His favorite part of his job is caring for his patients in the Peabody, MA community. If you are interested in getting porcelain veneers in Peabody, click here to visit Dr. Saati's website.