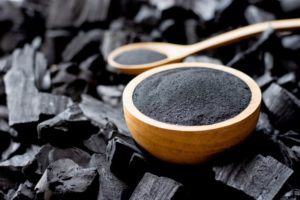 The last time you wandered down an oral hygiene product aisle at your local department store, were you surprised by how many toothpastes now contained activated charcoal as a whitening agent? This new trend hasn't been approved by the American Dental Association yet for a number of reasons. Read on to learn whether activated charcoal is a safe and effective method of teeth whitening in Peabody.
What Exactly is Activated Charcoal?
Activated charcoal isn't the same kind of charcoal that you use to light up your grill to cook some hot dogs. It's a fine black powder made from smoldered materials, such as coal, coconut shells, and other items. These carbon-rich items are burnt at incredibly high temperatures to obtain charcoal. Then, that charcoal is put through several chemical processes in order to "activate" it or make it more porous. This allows it to bind to surfaces and absorb impurities and toxins.
Does Activated Charcoal Really Whiten Your Teeth?
Over the past year or so, activated charcoal has been added to toothpastes and infused with toothbrush bristles to be marketed as a method of teeth whitening. It was first made popular by online bloggers and social media influencers who attested to the fact that it was an effective at-home way to whiten your teeth. While it has been shown to break apart stubborn stains on the surface of your smile, the ADA and dentists warn that utilizing this teeth whitening method comes at a cost.
Is Activated Charcoal Safe to Use on Your Teeth?
The American Dental Association provides its seal of approval on all oral hygiene products that have been clinically proven to be both safe and effective to use. When it comes to activated charcoal oral hygiene products, they don't have enough information and there haven't been enough tests completed to prove that it's safe to use on your teeth. In fact, they warn of certain oral issues that the abrasiveness of the charcoal can cause, including:
Enamel erosion
Increased risk of oral health problems
Dental sensitivity
Unsafe ingredients, such as bentonite clay and lead
What can You Use to Safely Whiten You Teeth?
If you're looking for a trusted, ADA-approved teeth whitening method, the best place to look is at your dentist's office. Cosmetic dentists utilize concentrated ingredients that are completely safe to use and offer noticeable and fast results. In many cases, they offer these treatments in two different forms: an in-office procedure administered by a professional, or a professional take-home kit to use according to your own schedule.
Instead of opting for a more convenient and cheaper teeth whitening method that isn't healthy for your smile, like activated charcoal toothpaste, invest in a safe treatment that you can count on, provided by a trained cosmetic dentist. That way, you can rest assured that you'll be able to expect amazing results without risking the health of your teeth.
About the Author
Dr. Spiro Saati is dedicated to helping his patients improve their oral health, boost their confidence, and prevent future issues from arising that can compromise the function of a patient's smile. That's why he offers safe, effective, and ADA-approved professional teeth whitening. He has completed countless hours of continuing education courses in a variety of specialties and is an active member of several professional organizations, including the Pierre Fauchard Academy. For questions or to schedule a consultation to learn more about professional teeth whitening, visit Spiro Saati, DMD's website or call 978-531-2185.