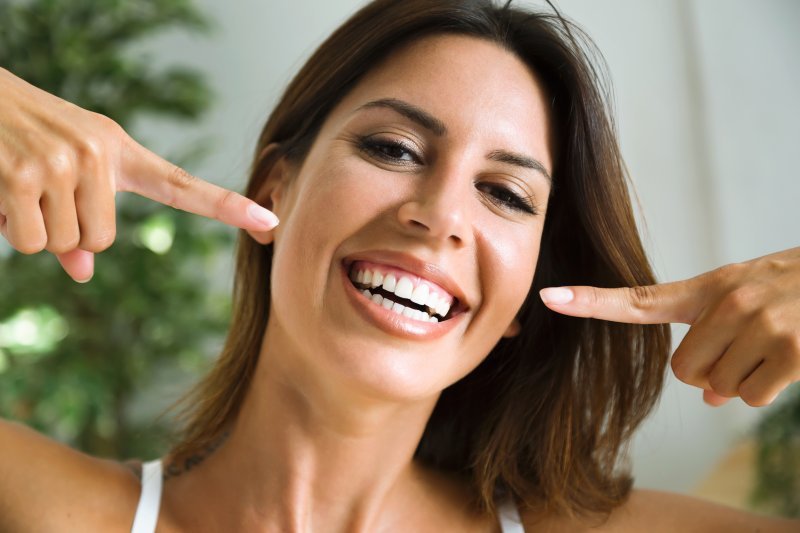 Do you want to feel more confident about your teeth? Who doesn't? The great thing about modern dental technology is that you are able to receive treatment to enhance your smile so you can show it off with pride. However, before you can consider cosmetic dentistry in Peabody, you need to be free of oral health issues. Read on to learn more from your cosmetic dentist about why having a healthy mouth is so important before you can focus on the aesthetical aspects of your teeth.
Why Do Dental Issues Need to Be Treated Beforehand?
When you head to the dental office to get cosmetic treatment, your dentist will begin by doing an examine to ensure that your mouth appears to be in good health. This is because existing issues could become either hidden or worsened by certain cosmetic treatments. Even though your dentist in Peabody is eager to help you work towards the smile of your dreams, your oral health is the number one priority, even with cosmetic dentistry. All oral health issues must be eliminated beforehand.
Which Oral Health Issues Can Delay Your Cosmetic Treatment?
There are a couple dental problems in particular that will get in the way of your cosmetic treatment. Fortunately, they can usually be treated within a few weeks or months so you can quickly get back on track towards your smile goes. Here are two of the most common:
Tooth Decay: A majority of the time when patients need to delay their cosmetic treatment, it is because they have preexisting tooth decay that needs to be addressed. Certain procedures cannot be performed safely or properly while the enamel is damaged. For instance, porcelain veneers could cover up decay and make it much more difficult to detect until it becomes serious. Teeth whitening can irritate a damaged tooth because the whitening agent will have a path to reach the sensitive nerve within the tooth. Tooth decay must be resolved before elective treatment.
Periodontal Disease: This condition is more common than you may think. Approximately half of adults over the age of 30 have it at one stage or another. Because this can lead to such serious issues in the mouth, it must be treated ahead of time. If this disease is left to progress, it can lead to gum recession, loose teeth, and even tooth loss. An infection cannot be active in the mouth when cosmetic treatment takes place.
If you're looking to enhance your smile, check with your dentist to ensure that your mouth is in good shape. You'll be on your way towards your dream smile in no time!
About the Author
Dr. Spiro Saati earned his Doctor of Dental Medicine from Boston University Goldman School of Dental Medicine and is a clinical instructor at Harvard Dental School. He is an active member of numerous professional organizations including the American Academy of Cosmetic Dentistry, the American Academy of Periodontology, and the American Dental Association. For more information or to schedule an appointment, visit his website or call (978) 531-2185.